What began as an attempt to create the ultimate product protected, user friendly clamshell package for our customer immediately turned into a frustrated knife wheeling adult educating their children with multiple syllable no no words attempting to open their package, almost never happened. So a thermoforming machine was purchased and the story begins….
From the beginning we set out to build the ultimate Clamshell package and its our belief we achieved, or at least have gotten pretty darn close to it with our patented ThermaClam®.
We build ours thicker, or should I say heavier which makes them higher quality and more durable. Ours also have built in snap locks for greater security, an easy folding hinge for better stay—shut closure, and square cut corners so you save the die cutting costs on your insert cards. Oh, one more thing, we also print backer cards, and are great at marketing, or delivering a message in print that makes our customer the clear choice to buy from.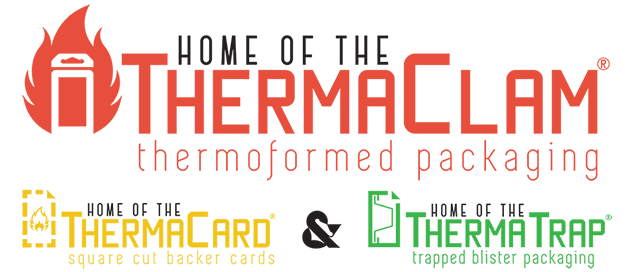 Dale Printing & Packaging is home to the ThermaClam® our uniquely versatile, heavy, high-end, easy folding, square cornered clamshell package.  Its engineered around your product to stand out, motivate, and influence retail purchaser's everyday.

At Dale Printing & Packaging we offer many solutions for distinctly displaying your products and have a broad selection of Packaging solutions to choose from including clamshells, blisters, trays, contract packaging and folding cartons.
We also house a full service graphic design department, along with a commercial printing plant complete with full bindery capabilities all under one roof.  We truly are a one-stop solution for all your packaging needs. 

Call us today to learn how we can help you 314.822.5432.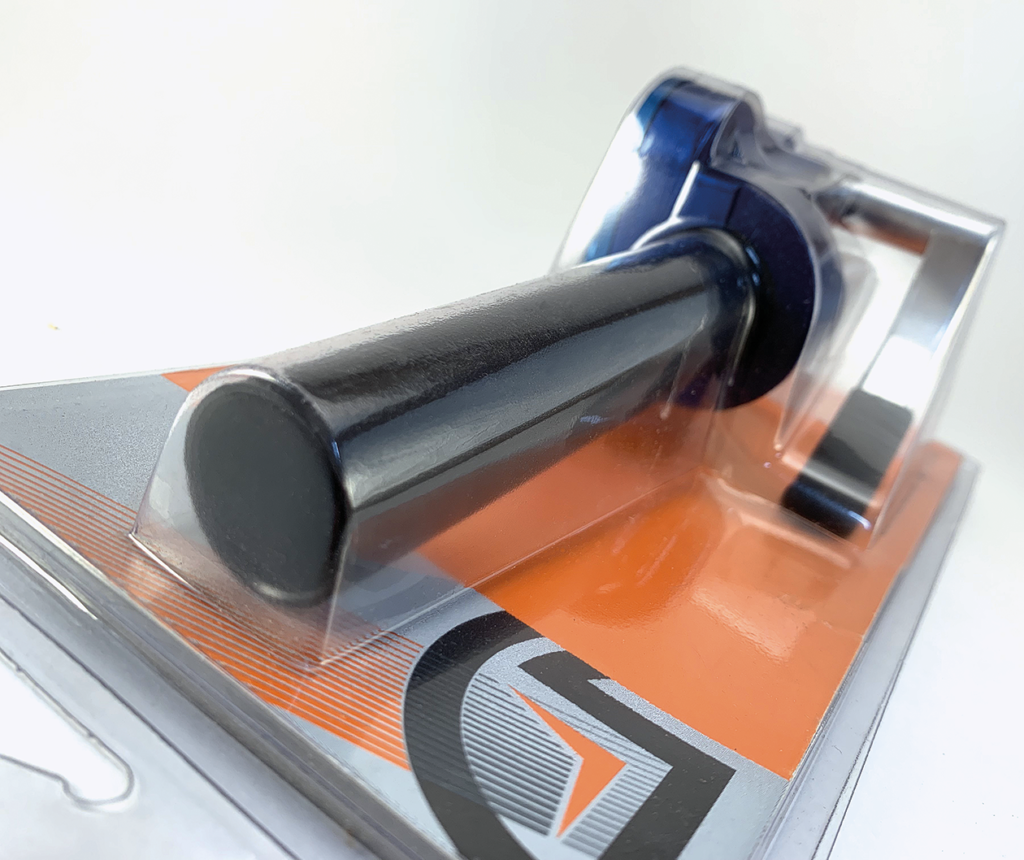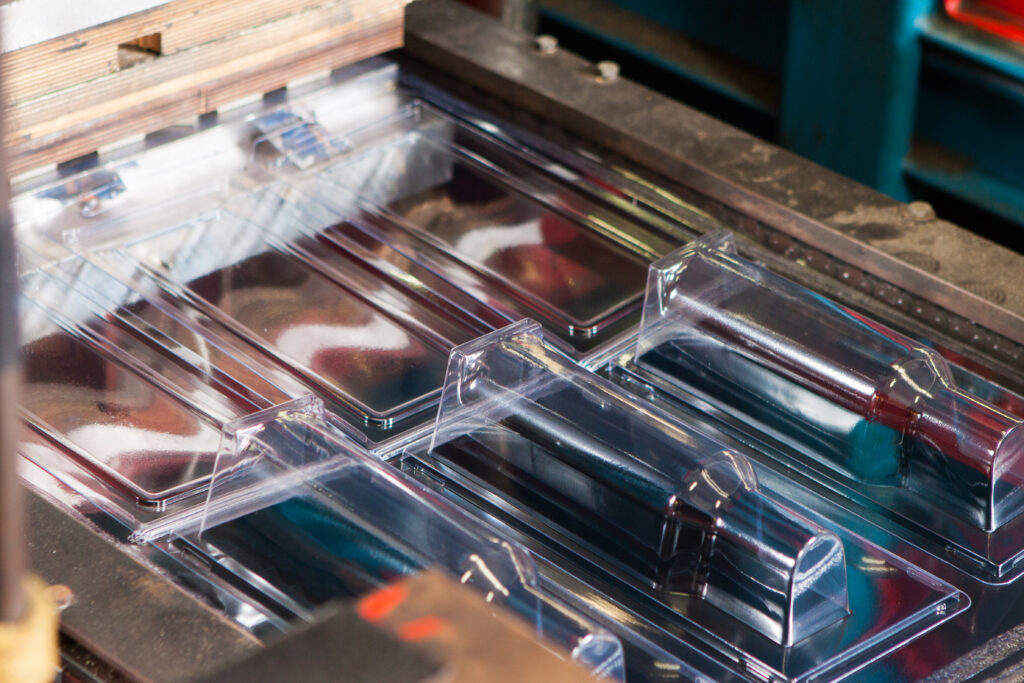 Our ThermaClam Advantage® was patented with you, our customer in mind. Our square cornered ThermaClam® was designed to reduce manufacturing steps and as a result pass valuable savings along to our customers. Our Concealed Snap Locks are built in every ThermaClam® and discreetly positioned, adding security while enhancing the bonding closure of the Clamshell. Our Superior Easy Folding Hinge is both durable and flexible allowing trouble-free backer card and product insertion. Our versatile Multi-Position Delta is adjustable and is positionable to precisely center balance your product while on display at your retailer.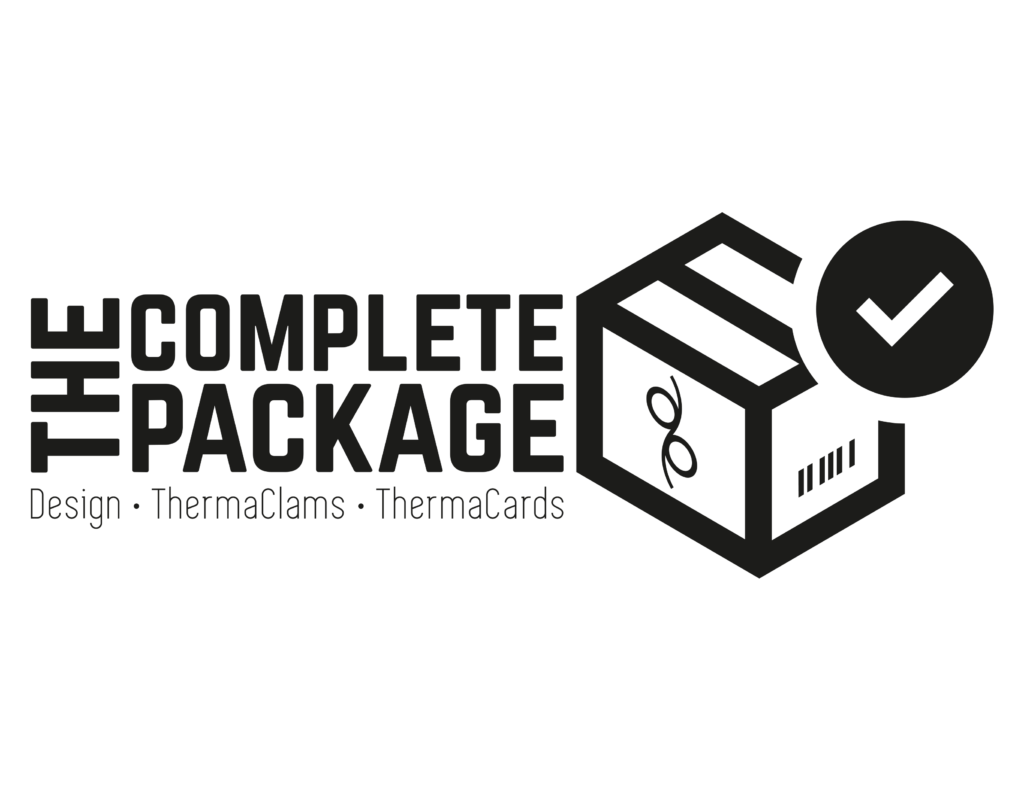 We are truly your "One-Stop-Shop" for all of your packaging needs.  From concept to retail space we handle everything under one roof for you, including graphic design and printing. We are backed by over 50 years of expertise in developing consumer product packaging from start to finish.
Call us today to learn how we can help you 314.822.5432.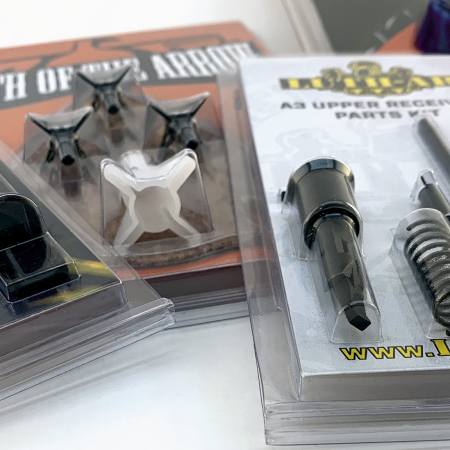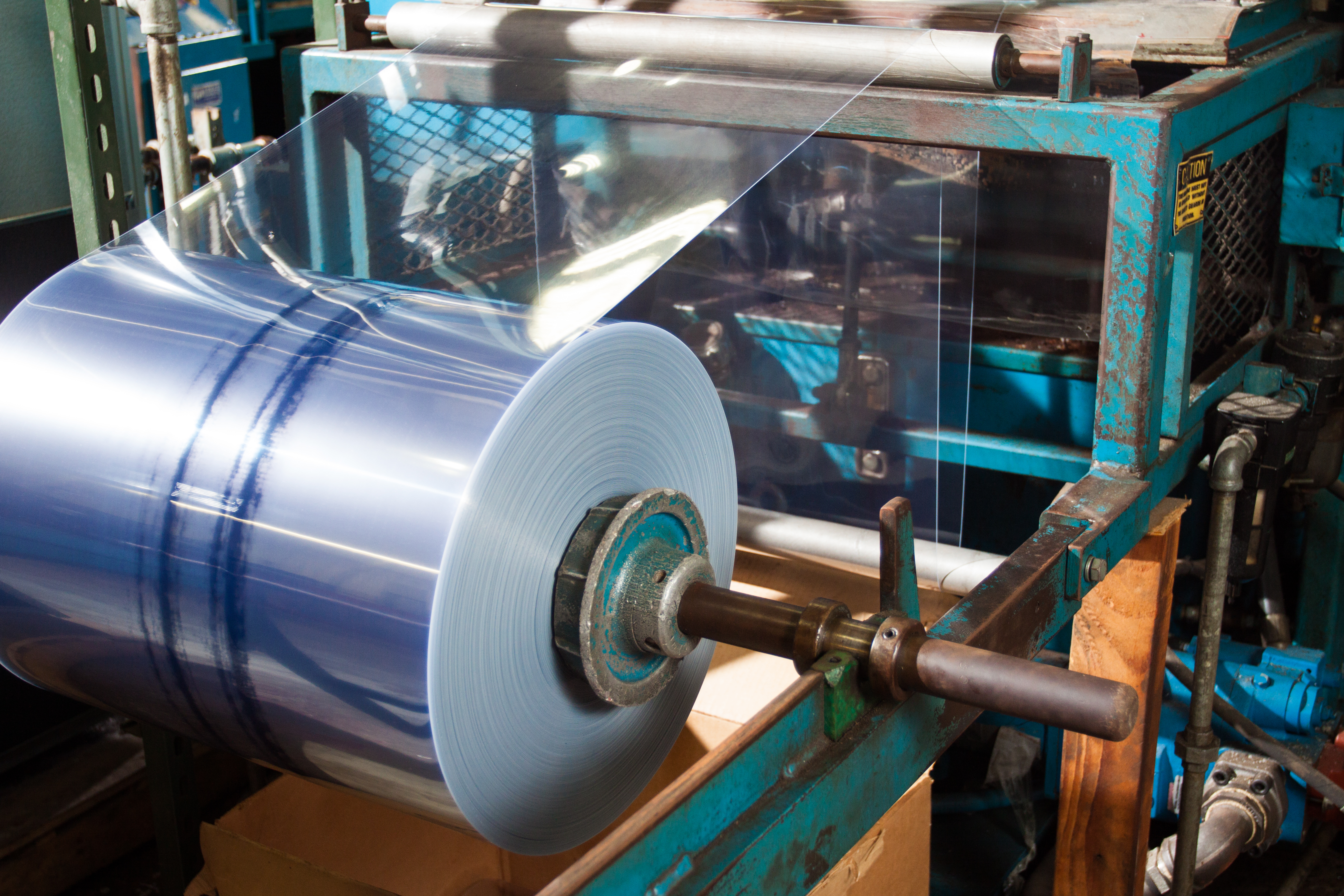 Our ThemraClam® Program is the most economical entry point into the clamshell industry.  Its perfect for the firm testing the market with a new product or variations on existing merchandise in need of a low price entry point in small quantities to perform controls tests.
The ThermaClam® Program uses one of our many base molds and combines it with a custom cavity to create a unique high-end look for your package.  By utilizing one of our many base molds we significantly reduce the startup costs associated with developing a thermoformed package.

Our ThermaClam® is a manufacturing process where a plastic sheet is heated to a pliable forming temperature, formed to a specific shape in a mold, and trimmed to create a usable product.
We begin this process by taking precise measurements of your product to ensure a tightly fit custom cavity resulting in minimal tooling costs. We use the latest 3D software and equipment to create a custom contoured prototype. Then, to assure optimal quality control, every sample/proof must pass our multi-point inspection.  After we approve of the production piece we then seek your final approval prior to production. After your final approval tooling and production begins until complete.
Once production is complete we choose the most cost efficient carrier for shipment to the specified destination.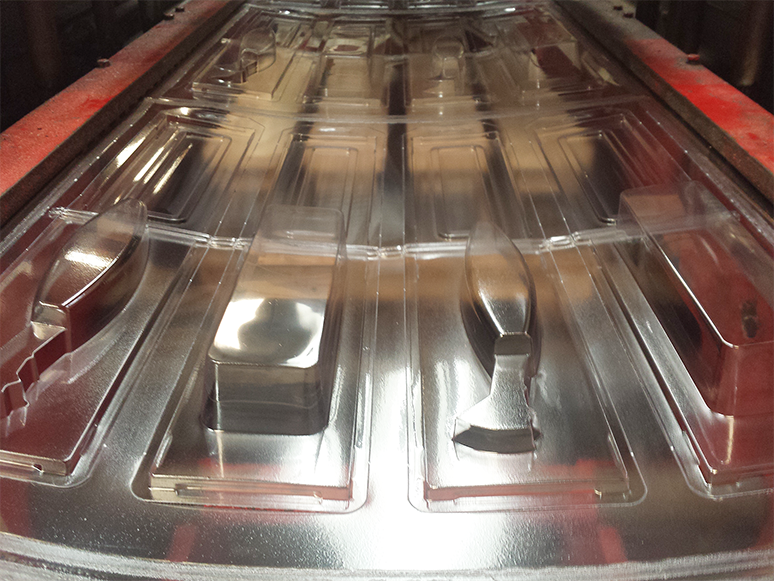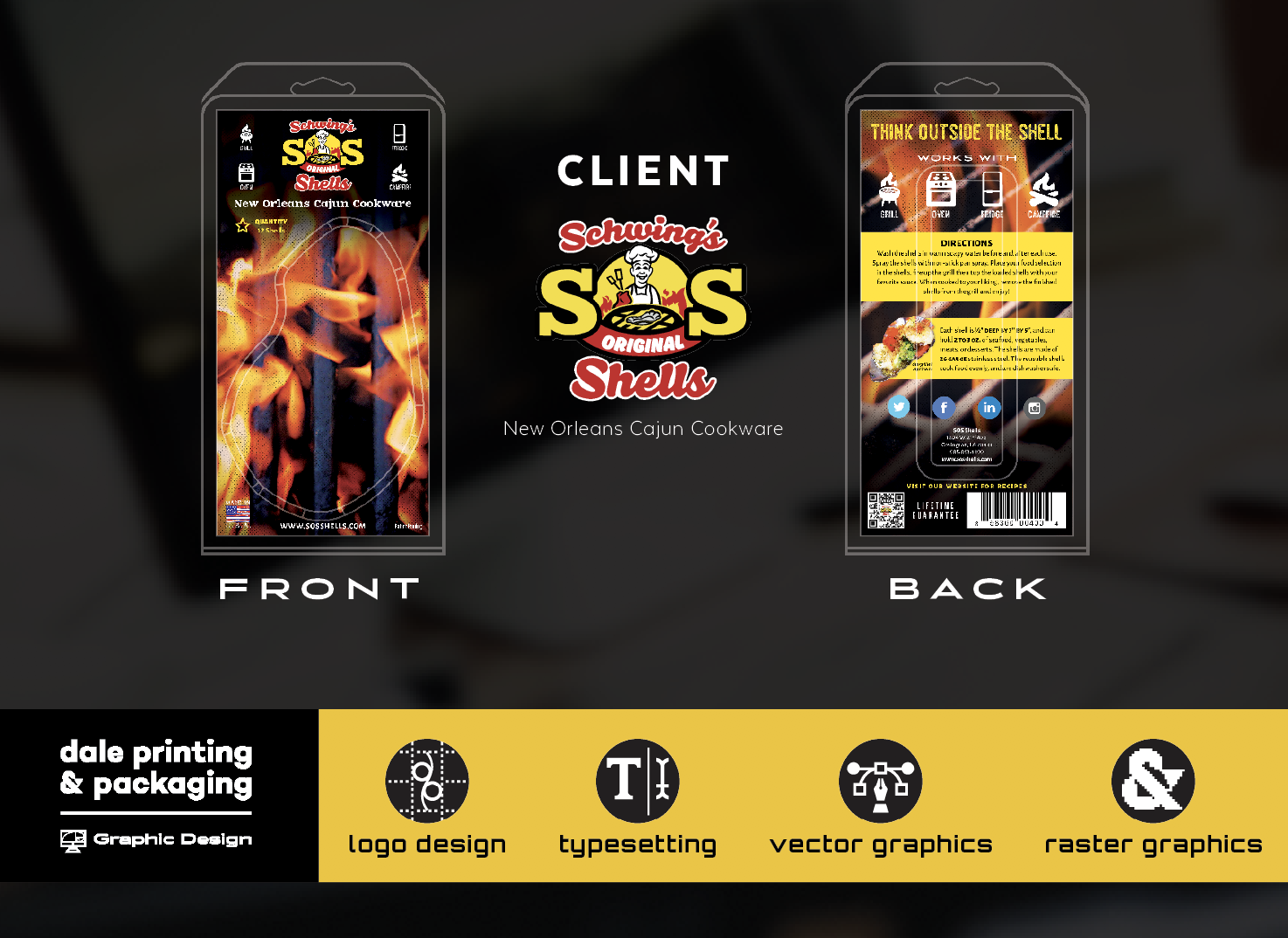 We house a full service commercial printing and bindery facility within our plant capable of producing all your marketing materials.  Everything from printed backer cards to complex die-cut folding cartons. 
We also have an in-house graphic design staff ready to help with all of your marketing needs.  Maybe it's a small change or creation of an entirely new design our in house staff has over 30 years of graphic design expertise for the retail space. 
Contact us today at 314.822.5432 as our team is ready to assist you and help your message clearly stand out.

Since 1923 Dale Printing & Packaging has been printing ink on paper.  What began as a letterpress shop has grown into a full commercial printing plant that includes a graphic design department, both offset and digital presses, and a full service bindery department.
Now you can house all your printed marketing materials within the same plant and be assured your brand remains consistent.  A short list of our printing and bindery capabilities includes: folding cartons, insert cards, header cards, brochures, catalogs, custom envelopes, letterhead, business cards, note cards. 
We work well independently or happy to work with you every step of your packaging project.  So give us a call today at 314.822.5432 we are here to help and thoroughly committed to make your next packaging project a complete success.