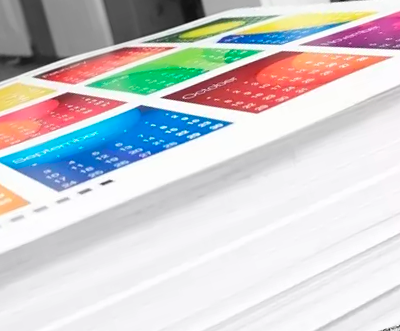 Offset is primarily used for large runs, specialty PMS colors and stocks.
With our Digital Ricoh Pro line of equipment we create ThermaCards®, direct mail, variable data, catalogs, manuals, labels, headers, postcards, tags, and much more! 
Specialty colors include: Clear, Neon Yellow, Neon Pink, White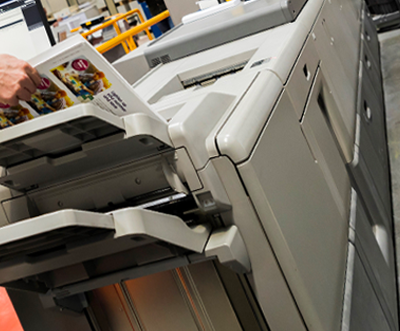 With our in-house printing and finishing departments we are a natural fit for providing the printing of your insert cards. 
We are you one-stop-shop for all your packaging needs. Contact us today to learn how we will help you save time and money on your project.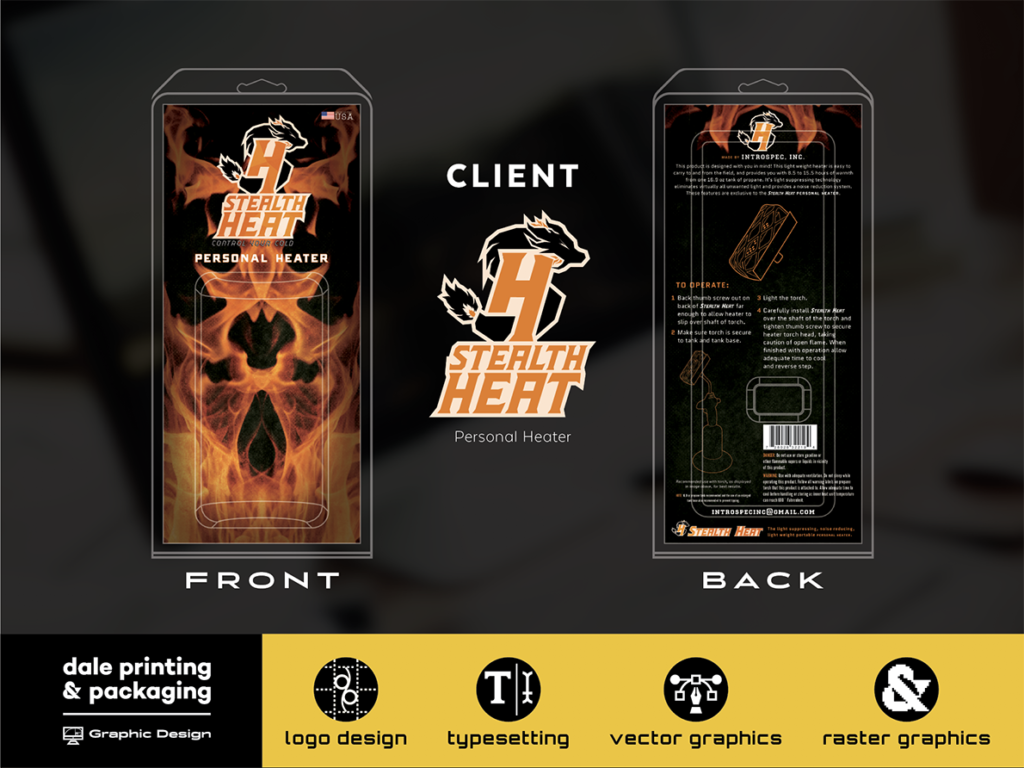 Our Envelope Program eliminates the need for costly conversions and allows up to 3-side bleed.  Make your envelope eye-catching and stand out from the crowd by adding colors and extending them to the edge of your envelope.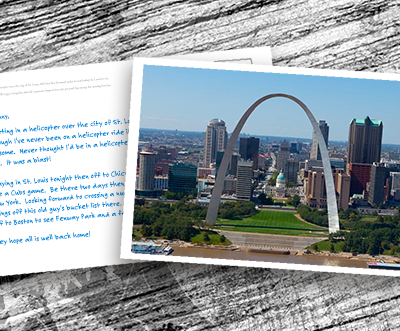 The ultimate objective of marketing is to get your prospects and customers to take action and make a purchase. 
According to InfoTrends':
  66% of direct mail is opened
  82% of direct mail is read
  56% of consumers responded to DM went
         online or visited a brick an mortar store
  62% of consumers who responded to DM
         made a purchase
  84% of consumers said personal messages
         makes them more likely to open a DM piece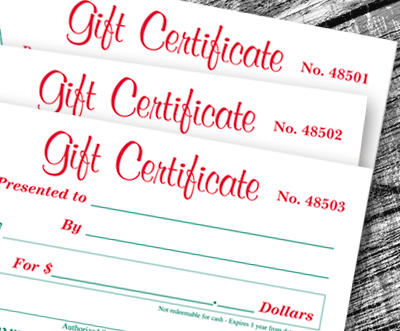 Customized printed postcards offer the Best Opportunity to introduce your outstanding products and services to a new customer.  Or personalize a message and make a different offer to each of your loyal fans based upon their past buying history with variable data.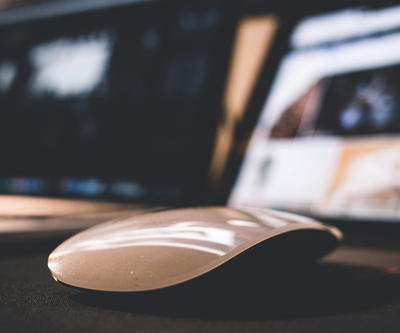 Our Professional in-house Design Team has over 30 years of retail design experience and the knowledge how to separate your product packaging from the competition. Contact us today to learn how we can help with your project.
Established in 1923, we are one of the oldest commercial printing companies remaining in St. Louis. Our printing division supports our Thermoforming division but also works independently providing a variety of printing for a diverse customer base.  By working together with our customer we target their ideal client and communicate 1 on 1 with them by initiating a conversation through print.  Print is still the king of communications because it invokes two primary senses; seeing and touching or feeling.
If the printed material is relevant, its then strategically tacked to a convenient reminder area for review over and over again, enhancing the desire of the reader to purchase. 
Our goal is to provide commercial printing, retail packaging products and marketing expertise to our customers every day.  Its a driving force for us and essential to our customers bottom line, their goals are reached, they're business grows and sales are successfully made.  
Check out all we have to offer at Dale Printing and Packaging and give us a call today!
314.822.5432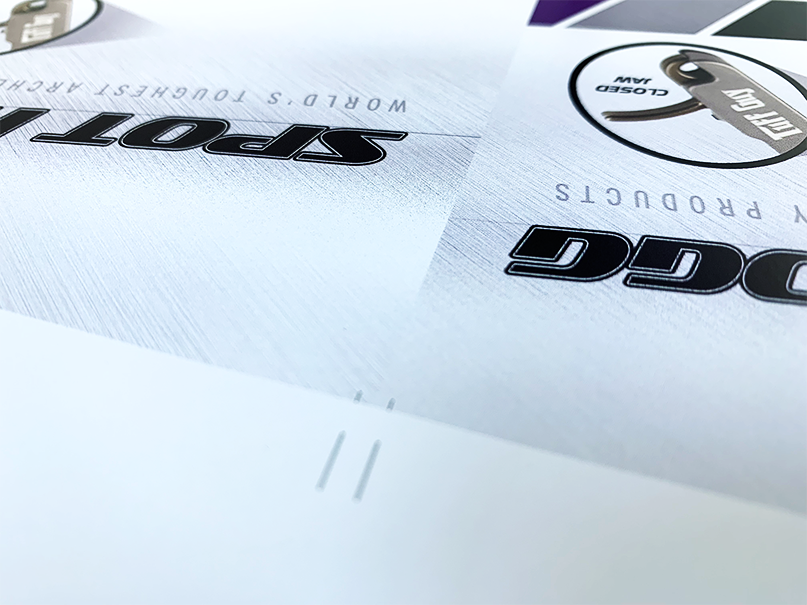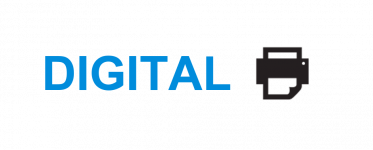 With our Ricoh Pro line of equipment we can create memorable ThermaCards®, product catalogs, direct mail, multiple variable data items, menus, manuals, labels, headers, greetings cards, bottle-neckers, tags, and much more!
Enjoy lower cost compared to offset for short-run jobs. Print only what you need when you need it.
Cost effective black and white printing.
Variable data publishing offers personalized printed materials, messages, and marketing message that get attention.
Specialty colors include: Clear, White, Neon Yellow, Neon Pink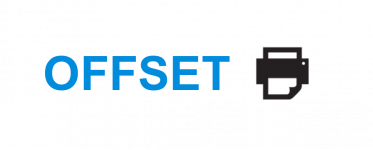 Offset technology has been a staple for our company since 1923. Offset printing provides accurate color reproduction, and crisp, clean professional looking printing of the highest quality.
We primarily use offset for our larger runs, specialty colors or stocks, large sheets, and up to 3-sided bleed envelopes. Compared to other printing methods, offset printing is best suited for cost-effectively producing large volumes of higher quantity print.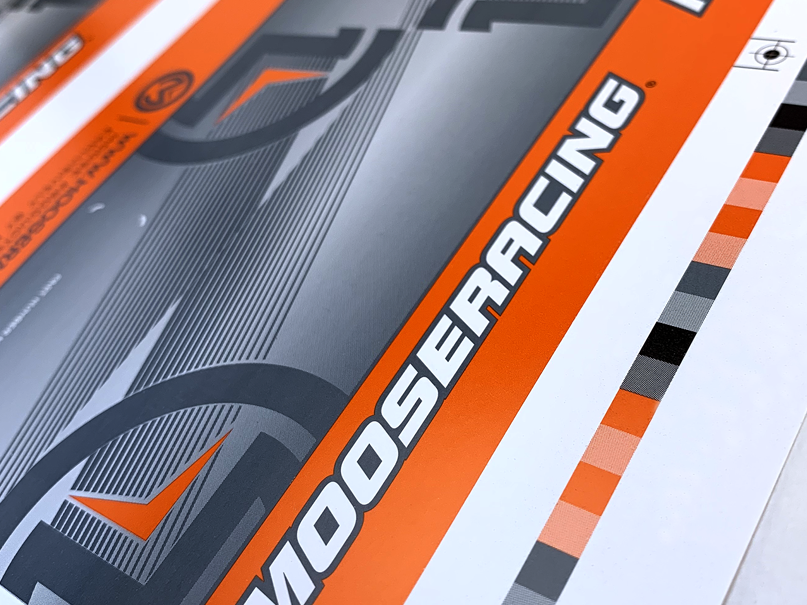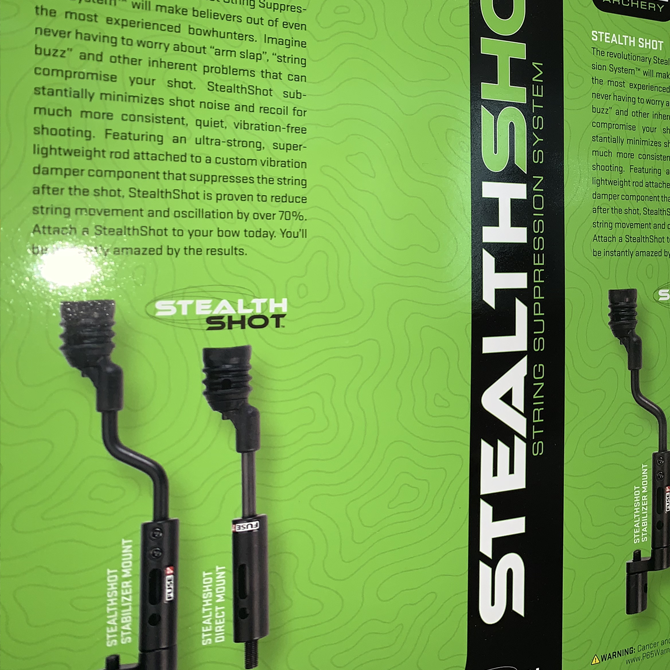 We house a full commercial printing plant, and bindery department within our facility, as well as, a versatile graphic design department with over 30 years of design expertise in the retail marketing space.  With our professional in-house printing and design team we are uniquely qualified to complete your entire marketing package.   We can go from square cut corners like the ones we use with our ThermaClam® to complex die cuts including round cornering for your ThermaCards. We will design the ThermaCards and clamshells to fit your product perfectly everytime.