Why pay for expensive base mold and tooling costs?
With our ThermaClam® Program, we usually save our customer 50% on their tooling expense.  By combining a custom cavity with one of our FREE stock base molds your tooling expenses are greatly reduced.  This program is perfect for the firm looking for a low entry point for testing the market with a new product or variations on existing merchandise.
Our ThermaClam® Program not only saves money but also saves valuable time by eliminating steps up front in the tooling process.  This also lessons the beginning steps in the manufacturing of the finished clamshells which dramatically increases your products speed to market.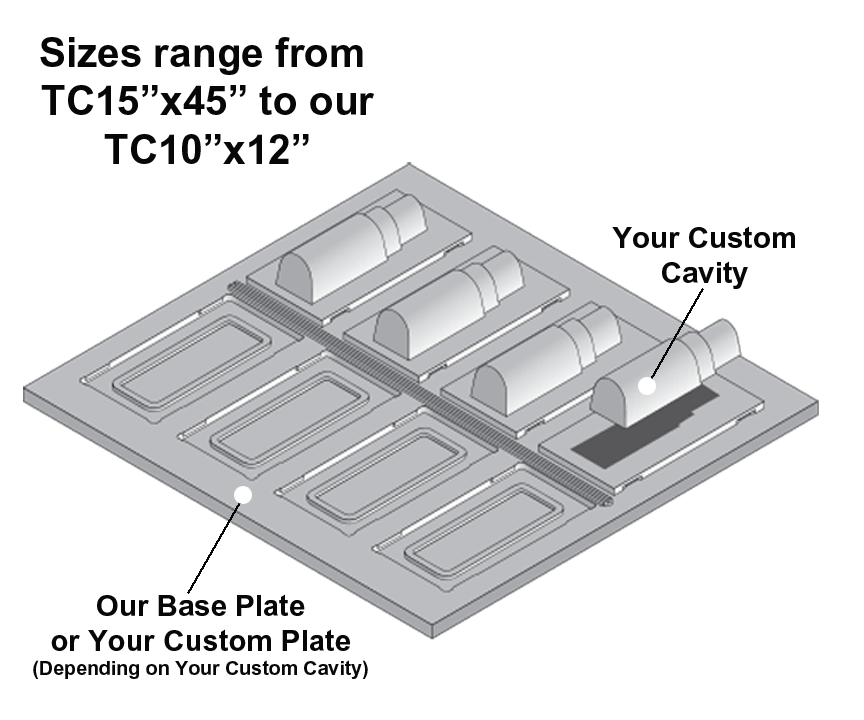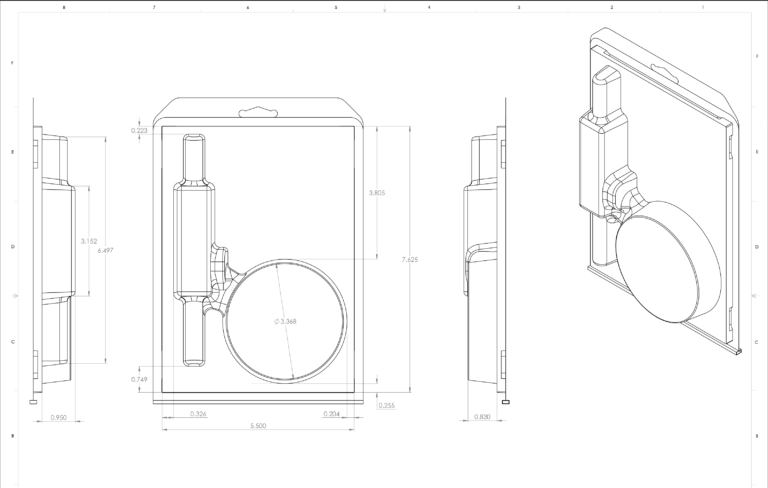 Two types of Plastic Thermoforming molds
Male and Female
With male molds, the thermoplastic sheet is placed over the mold. With female molds, the thermoplastic sheet is placed inside of the mold. Male molds are used when the inside dimensions of the plastic part are a priority. Female molds are used when the part's outer dimensions are more important than its inner dimensions.
We use a Male mold in our ThermaClam® Program but we are fully capable of building Female molds and manufacturing them as well. 
For a closer more detailed look of both types of molds see the description below.
Plastic Themoforming male vs female molds
Plastic Thermoforming Molds: Male Molds
Male molds are usually less expensive than female molds. Generally, parts formed over a male mold will retain the color and texture of the extruded sheet. Because the plastic sheet shrinks as it cools during the molding process, the thermoformed part adheres to the mold surfaces. To release the part, draft is required.
Female molds are usually more expensive than male molds, but a female mold can produce highly detailed parts. With female molds, the mold surface usually produces the exterior surface of the finished parts. This supports the creation of sharp corners and molded-in features such as logos, ribbing, and recesses for name plates. Depending on the part, the inside corners of a female mold may be relatively tight.